What is Central Tablelands Water?
Central Tablelands Water is the trading name adopted by Central Tablelands County Council, a water supply authority constituted under NSW Local Government Legislation.
Central Tablelands County Council was first proclaimed in 1944. The county area embraces the Shires of Blayney, Cabonne and Weddin. Bulk water is also supplied to Cowra Shire Council to service rural consumers and the villages of Woodstock and Gooloogong.
Central Tablelands Water has 22 staff members, who together operate, maintain and administer the water supply schemes. The General Manager is responsible for the scheme operation.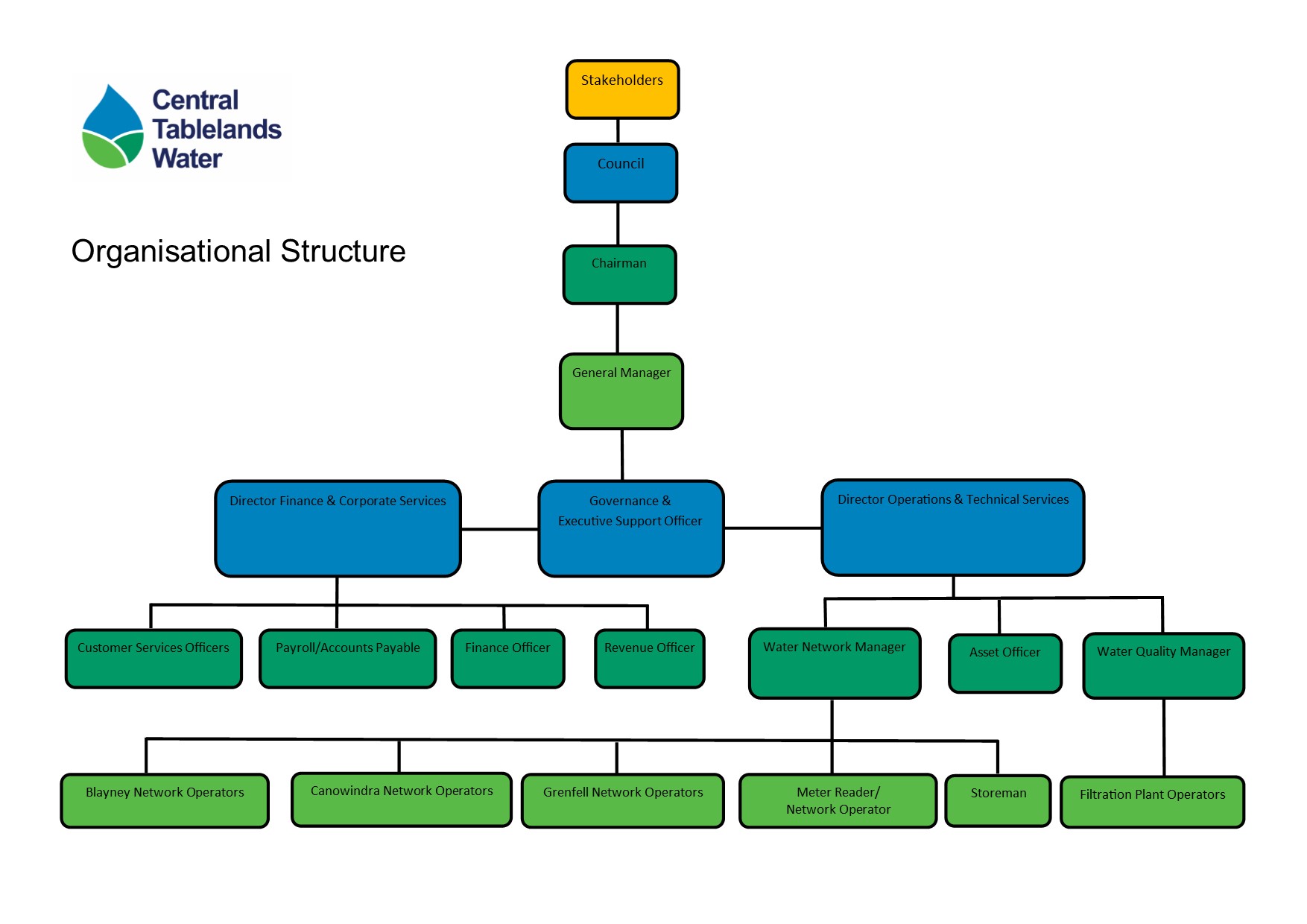 The Council currently has approximately 6,000 water connections and provides potable water to around 15,000 consumers in 14 towns and villages including Blayney, Cudal, Mandurama, Canowindra, Eugowra, Millthorpe, Carcoar, Grenfell, Manildra, Cargo, Lyndhurst, Quandialla, Woodstock, Gooloogong and Cowra Shire Council rural's and rural properties on Council Trunk Mains.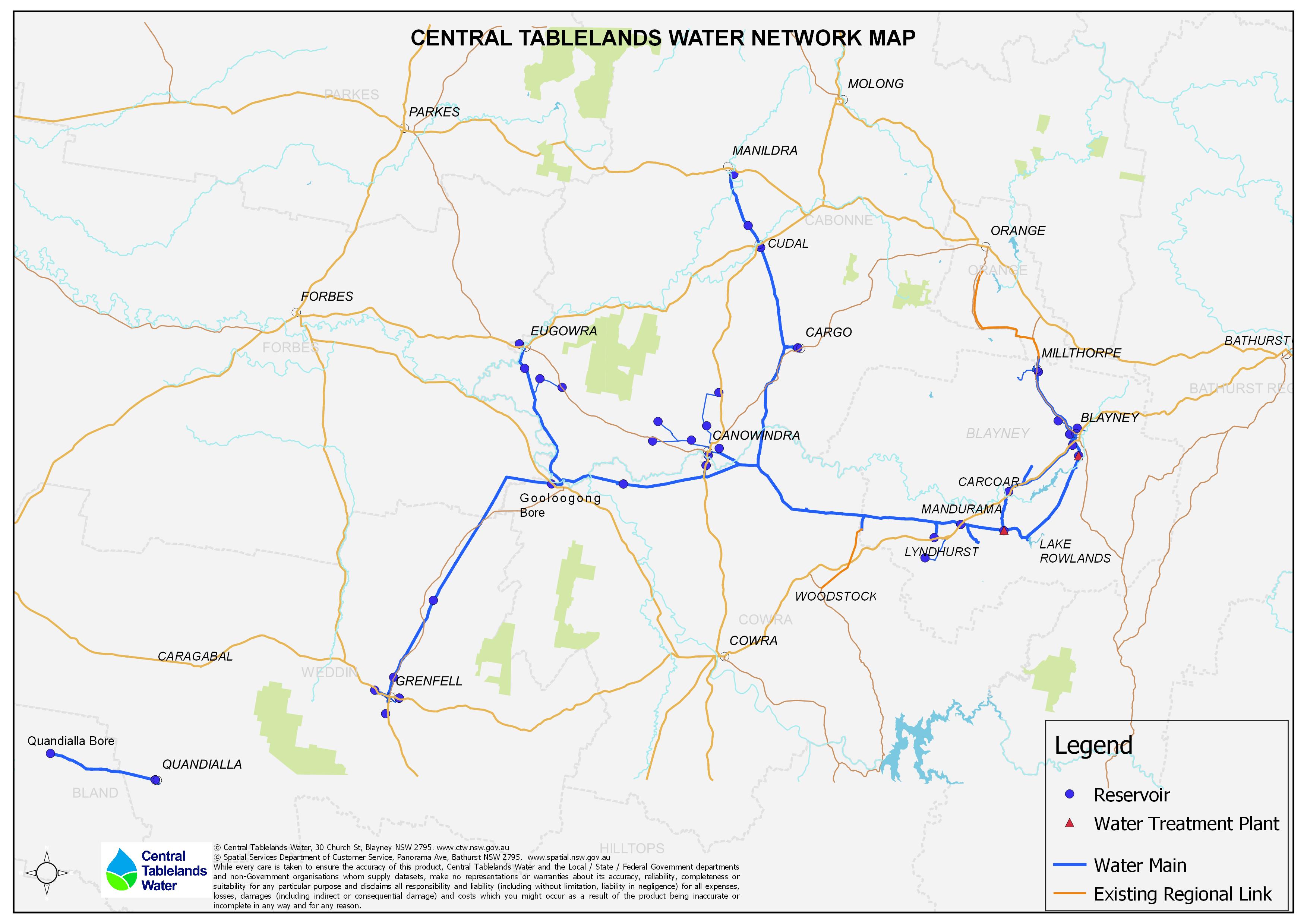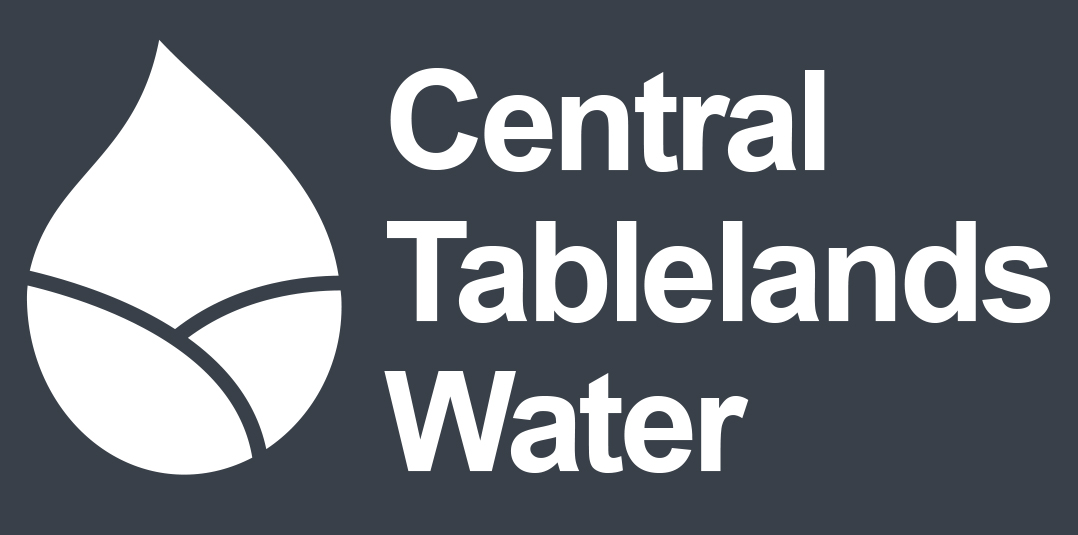 30 Church Street BLAYNEY NSW 2799
Postal Address: PO BOX 61, BLAYNEY NSW 2799
Ph: (02) 6391 7200
email: water@ctw.nsw.gov.au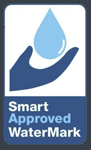 © 2019 Central Tablelands Water | Website by Ready Marketing